A complete guide to Amazon arbitrage
This is a complete guide to Amazon arbitrage in 2023. In this in-depth guide, you'll learn:
What Amazon arbitrage is and how it works
How Fulfillment by Amazon (FBA) arbitrage has been affected by COVID and how to respond accordingly
How to sustainably find and evaluate products to flip for profit
What common pitfalls to avoid with Amazon arbitrage
Let's dive right in and learn how to flip some stuff.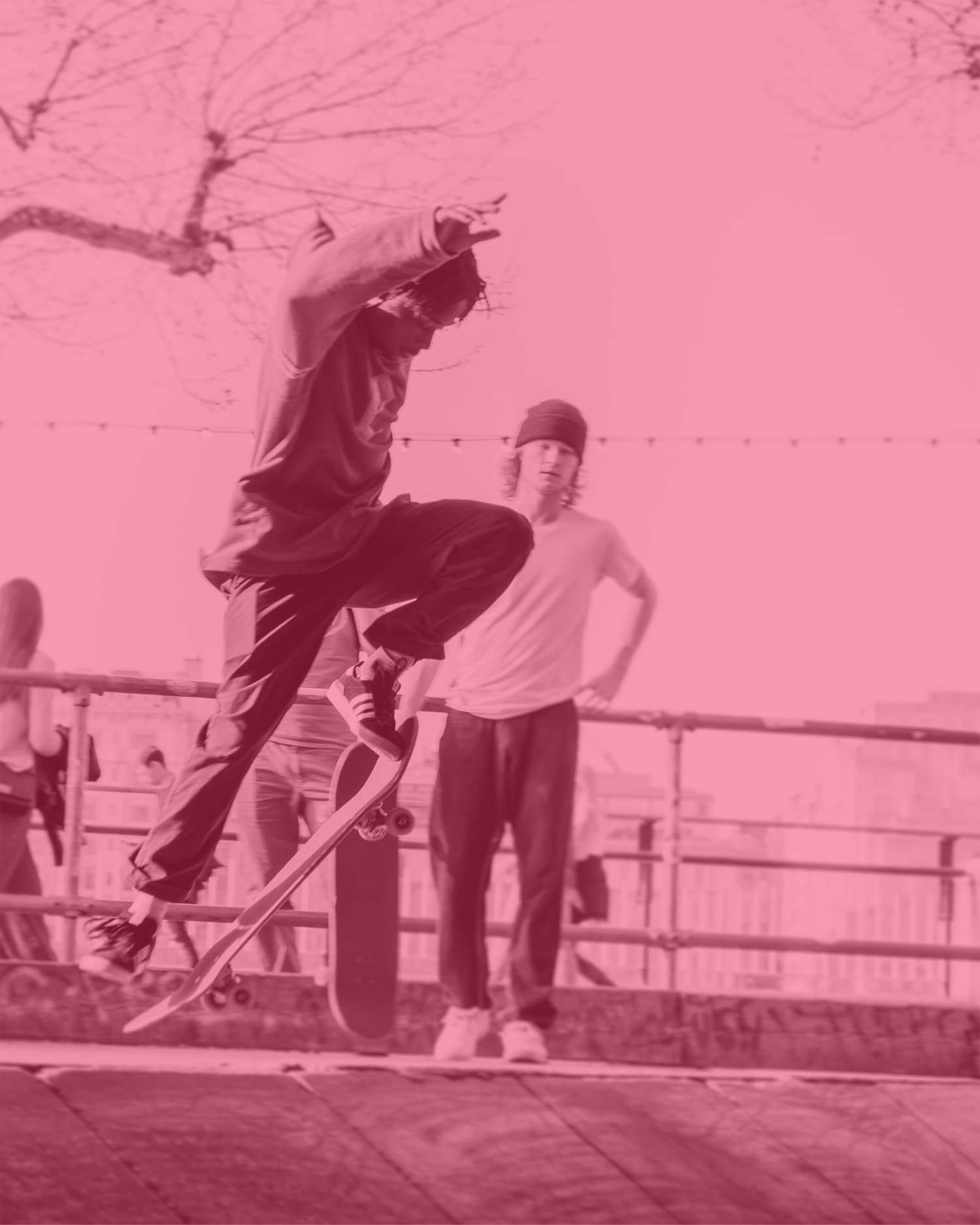 Let's flip some stuff
What is Amazon arbitrage?
Amazon arbitrage, also known as FBA arbitrage, is simply reselling items purchased from a retailer on Amazon. An example would be buying a cookie jar for $8 from a store like Target and selling it for $25 on Amazon. The difference, after accounting for selling fees and shipping costs, is your profit.
Arbitrage isn't a term that's specific to Amazon, since it's fundamentally just taking advantage of a price discrepancy in two different marketplaces. You can arbitrage stocks, commodities, currencies, and in this case: physical products.
Amazon arbitrage relies heavily on the Law of Supply and Demand in order to create selling opportunities. As long as something is less expensive from one place and sells for more somewhere else, arbitrage on Amazon is possible. Here are a few examples:
Walmart has a surplus of inventory it needs to get rid of. You can browse the clearance aisle to find things they're willing to liquidate and are selling for a higher price on Amazon.
Hasbro is selling a limited-edition collector's item for full price on their website. Since there's a finite quantity in circulation, you think to check the price on Amazon and notice it's selling for 3X what you can buy it for.
Macy's is running a seasonal sale for Christmas with a 40% off promo code that expires at the end of the week. Normally this product would be break-even profitable to sell on Amazon, but now can pocket $12 more per unit with the sale price.
Amazon arbitrage relies heavily on the Law of Supply and Demand in order to create selling opportunities
Simple situations like these are more common than you would think. There are several hundred retailers in the United States to arbitrage products from. Of those, many have new inventory each week, and especially now, inventory goes in and out of stock on an hourly basis.
These conditions are prime to use the Law of Supply and Demand to its fullest extent.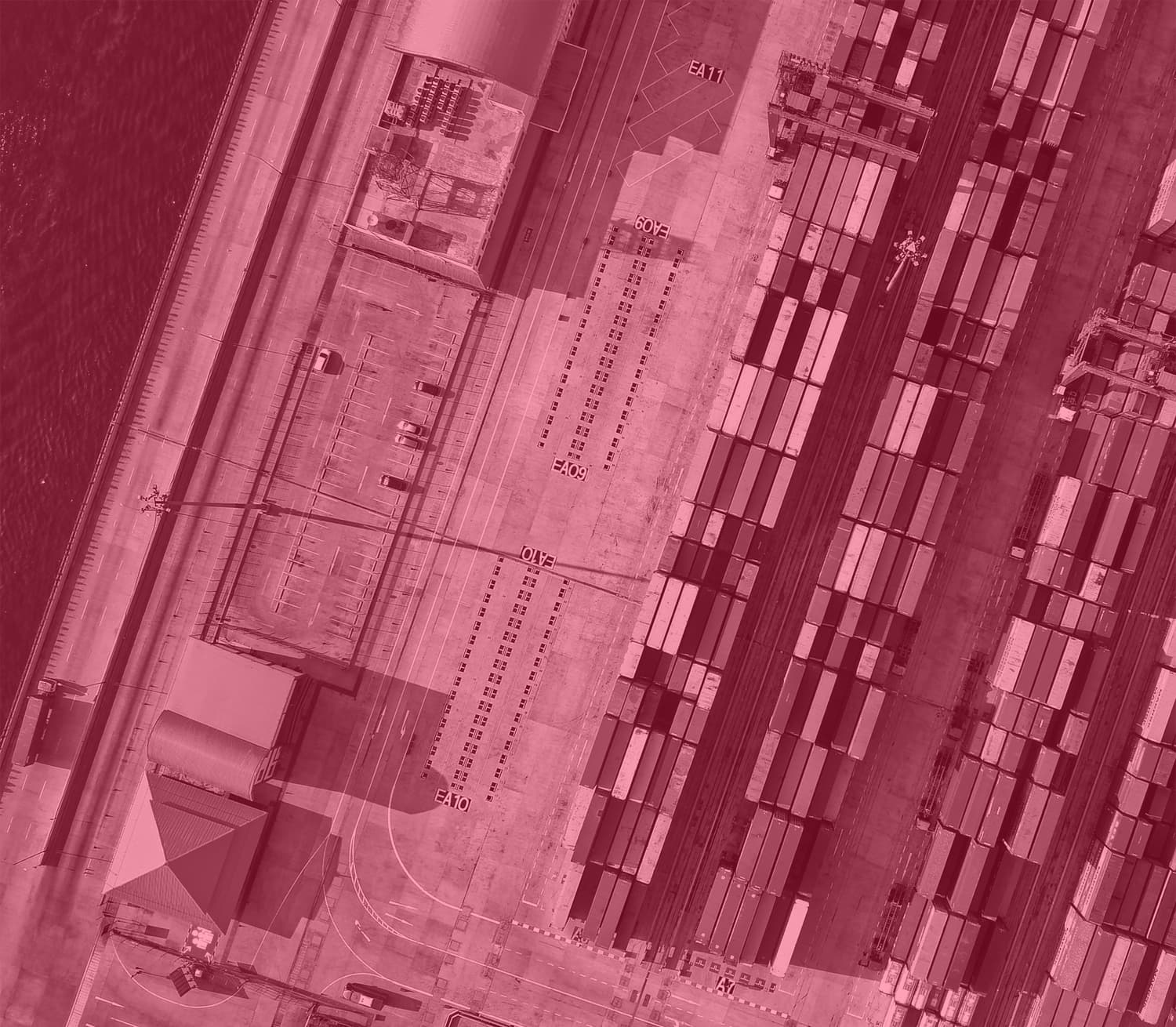 Good ol' supply and demand
Why should beginners choose arbitrage on Amazon?
Arbitrage is a foundational component to the success of Amazon. If the company wasn't able to attract 3rd party sellers to help create a diverse catalog of items, they'd be significantly less dominant in e-commerce than they are today.
In a symbiotic relationship, Amazon provides the online presence, the order fulfillment, and the customer service; 3rd party sellers provide products to customers.
Rather than deal with the immeasurable costs of shipping, warehousing, logistics, marketing, programming, and customer support, normal people like you and I get to focus on one thing: sourcing inventory.
The opportunity to reach a global market yet only specialize in one aspect of retail sales is unprecedented, and people are taking notice. Amazon's 3rd party marketplace launched in 2000, and has since grown to 2 million 3rd party sellers providing 60%+ of the marketplace's sales .
The opportunity to reach a global market yet only specialize in one aspect of retail sales is unprecedented, and people are taking notice.
An arbitrage model on Amazon lessens the amount of learning you'd have to perform before picking up e-commerce. Since you don't have to develop your own products like in a private label model, you can join in on the sales from the get-go.
By selling another brand's product, you can piggyback on existing success without needing to conduct R&D or marketing for exposure; the product has already been designed, created, and tested.
Amazon needs help deepening their catalog of products and individual sellers will always need a springboard to launch from, so why not partner up with the most authoritative marketplace in e-commerce?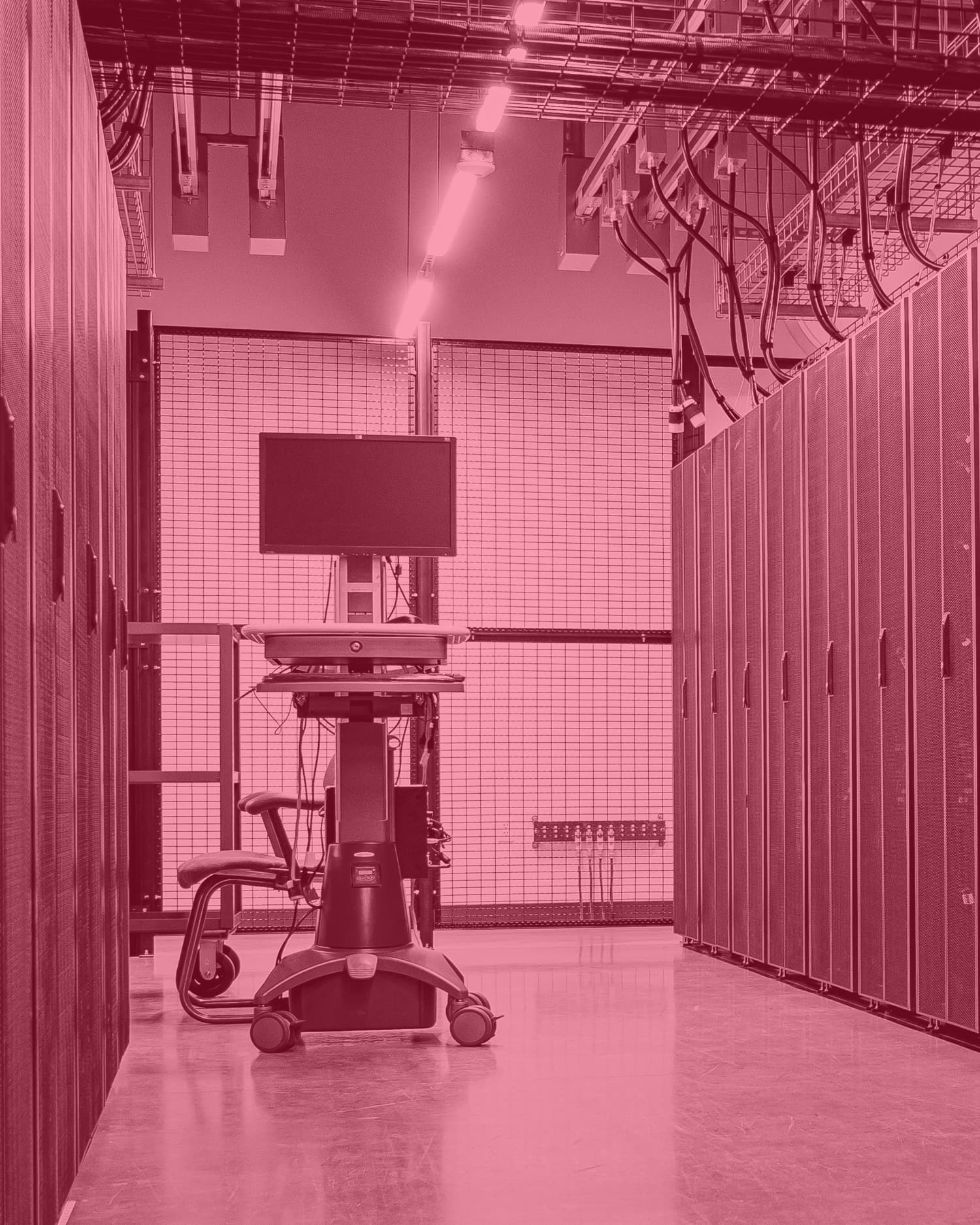 The modern marketplace
Pros and cons of Amazon arbitrage
There are a lot of positives to choosing an arbitrage model to sell on Amazon, but there are also a few negatives to know about.
The 6 big advantages to Amazon arbitrage are:
There are low startup costs
It's easy to learn
It doesn't take long to see results
The schedule is flexible
There's no time or money investment into building a brand
The transition into wholesale or private label is somewhat seamless
The strengths of arbitrage make a potent combination for people who may be new to the world of e-commerce. There's low overhead, it doesn't take long to see progress, it doesn't require skills like marketing, and there's growth potential into other areas of selling.
The strengths of arbitrage make a potent combination for people who may be new to the world of e-commerce.
However, the primary disadvantages of Amazon arbitrage are side-effects of the good things about it.
For instance, one reason why it's easy to start is because you don't need to build wholesale or distributor connections. Consequently, you don't get wholesale pricing, instead having to buy inventory from retailers. You don't necessarily have a predictable supply of product and constantly need to be on lookout for the next deal to flip.
And although being able to piggyback on another brand shaves years off of getting involved in e-commerce, the downside is that you're not building your own long-term empire. E-commerce has seen massive growth due to COVID , and has an amazingly bright future. However, you won't be able to build a self-sustaining e-commerce business without investing somewhat into longer-term goals like branding.
The last disadvantage to arbitrage is that it's tough to scale. The ability to find new products is directly proportional to the time spent in research. This is a linear, rather than exponential investment. Sourcing new products to flip is a necessary grind, and many sellers get burnt out in the process.
The best way around this is to have experienced sellers do the online arbitrage sourcing for you which allows you to save your energy to yay-or-nay those recommendations.
Even with all these things considered, the strengths of arbitrage outweigh the weaknesses in many people's eyes, making it a great introductory step to learn e-commerce.
Is arbitrage on Amazon legal?
The legality of buying items from one place and selling for a higher price on another is sometimes called into question, but it's very simple to dispel the myth that arbitrage is against any rule. Not only is this process in line with free-market capitalism, but arbitrage is legal according to the Supreme Court's First Sale Doctrine .
Arbitrage is legal according to the Supreme Court's First Sale Doctrine
Though reselling is legal, not all products can be resold on Amazon. A few years back, shady sellers were hawking inauthentic goods on the platform.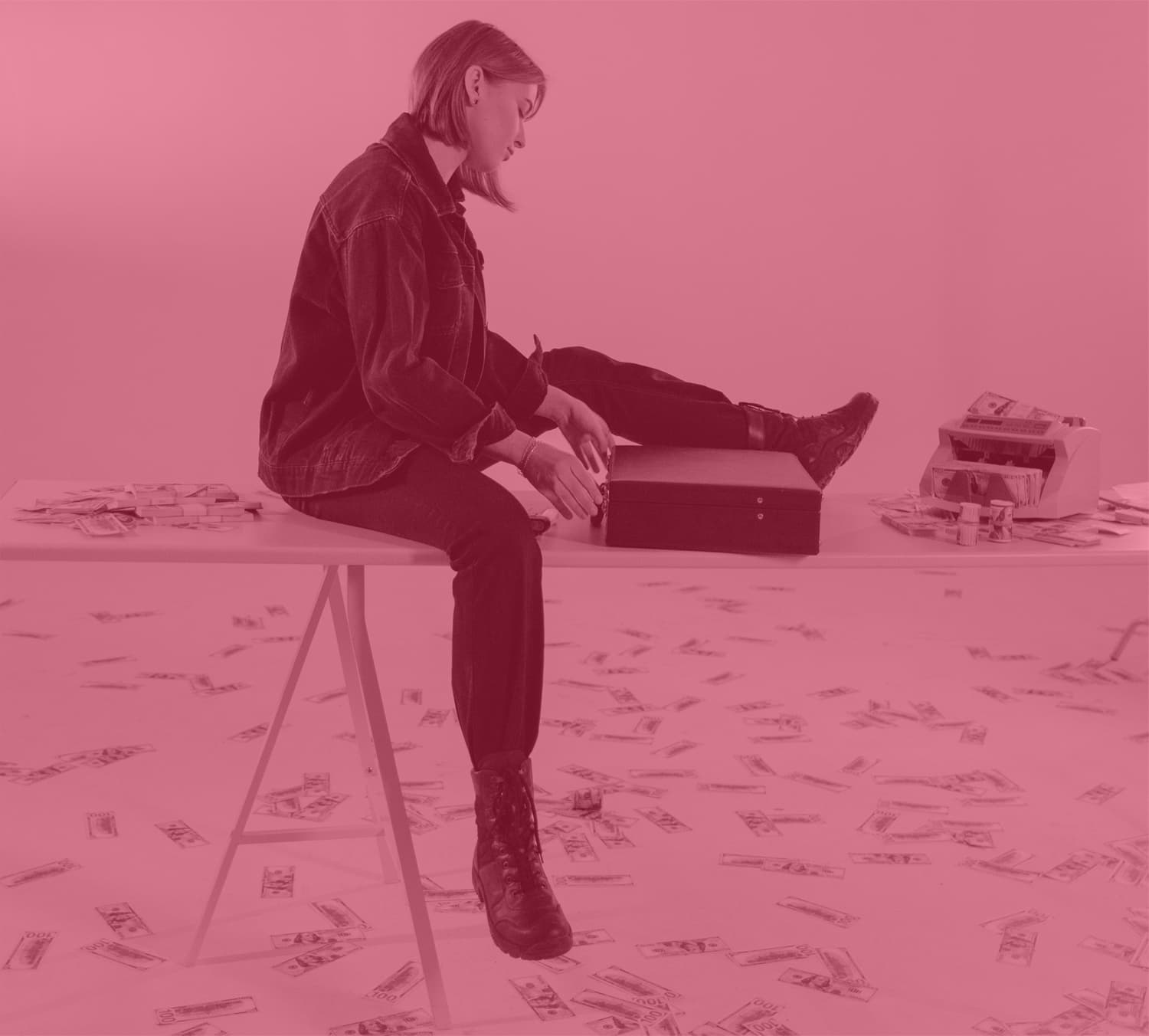 An actual certified scammer
Customers got burned, Amazon's reputation took a hit, and sellers were banned. Since then, Amazon has set up safeguards to prevent inauthentic goods from getting into the marketplace with a product gating system (i.e. product restriction system).
Amazon product restrictions
The Amazon product gating system means that you won't be able to sell certain products until you're granted approval.
For instance, brands like Nike, Adidas, and Sony are gated for new sellers. There also are sub-categories like "topicals" in "beauty & personal care" that are also gated.
The gating system is certainly a hurdle for new sellers to overcome, but that's kind of the point. A larger barrier to entry deters bad actors from entering the platform and hurting the consumer's trust in Amazon (and their willingness to buy your products), but it also means that anyone who sticks out the growing pains early on will be rewarded.
If you get approved in a gated brand or category, you get more exclusive access to sell a product without having to compete with the masses. This typically means larger margins and sustainable inventory that can re-ordered as needed.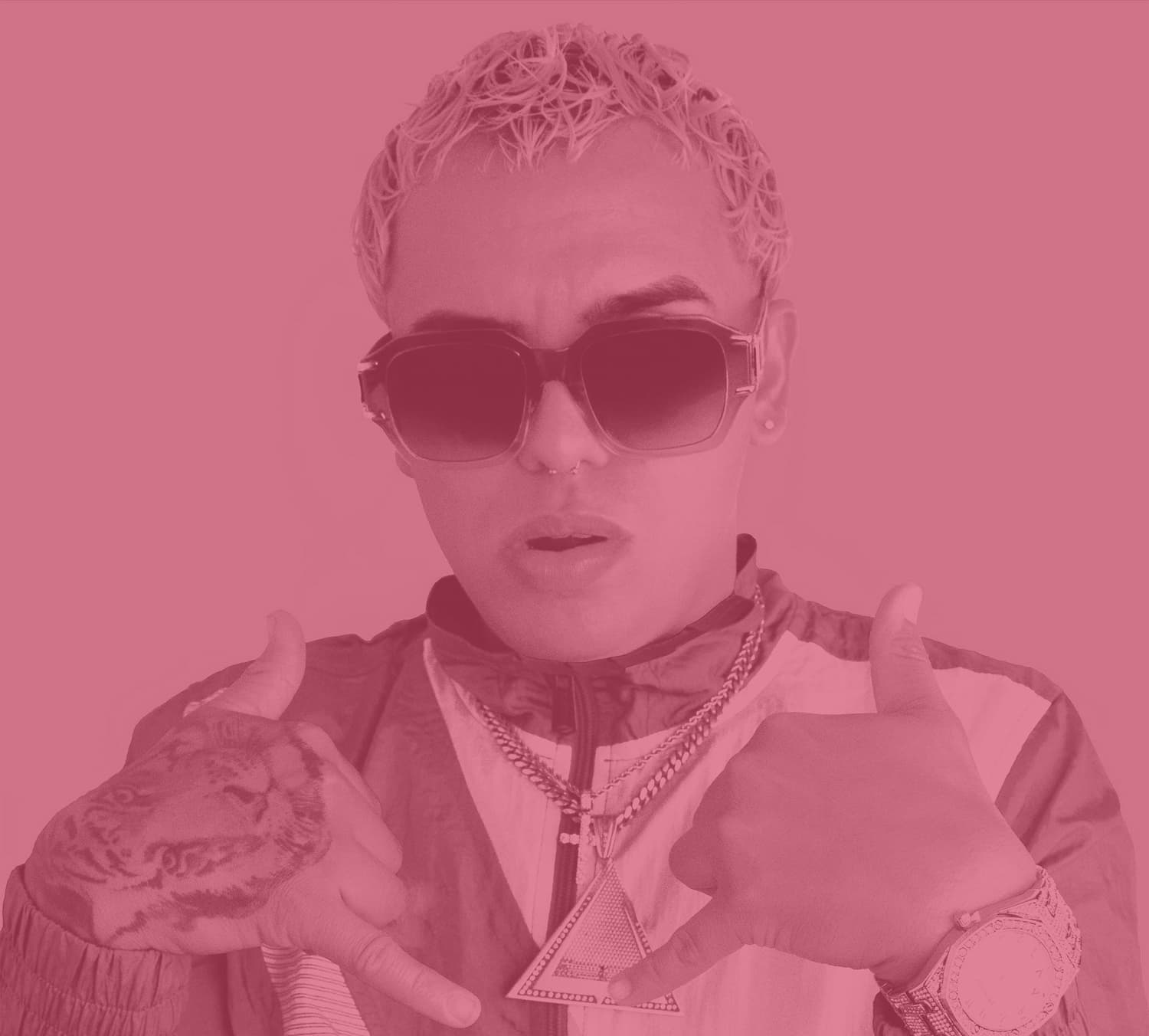 Ungated sellers be iced out
These selling permissions are a hassle, but there are still plenty of products that are ungated (unrestricted) that a green seller can take advantage of.
For instance, selling permissions for arbitrage sellers have been positively impacted the past few years. With COVID still causing chaos in supply chains and the price differentials between marketplaces widening, brands that have been historically unprofitable to sell are now becoming worth the time to look into.
What we're seeing is that these brands are often ungated with little to no competition - anyone who can find a good supply of it can bring it back to Amazon with near-exclusive access.
How to get ungated on Amazon
At first, you will undoubtedly run into issues with being able to add a profitable product your account. Don't worry, though - things will get better with time.
The only way to know for sure if you can add a certain product to your inventory is to check in Amazon Seller Central , the primary tool Amazon provides to 3rd party sellers for managing their accounts.
The only way to know for sure if your Amazon account can add a certain product to inventory is to check in Seller Central
Getting ungated on Amazon can occur 1 of 2 ways:
Invoice ungating, where you purchase inventory in the respective brand or category from an Amazon-approved distributor (meaning a wholesaler, not a retailer). Providing the invoice from that purchase to Amazon can lift the listing restriction. It's worth noting that if you make smart purchases from your distributor, you can re-use the same invoice to lift multiple restrictions. For example, a Revlon brand lip gloss might ungate you in the brand restriction "Revlon" and the sub-category restriction "topicals," since many makeup products are considered "topicals."
Auto-ungating, where you can get programmatically approved to sell a product just by requesting access. This event becomes more common the longer you sell on Amazon and establish a reputation as a legitimate seller. While you wait for positive account metrics to build up, you could check out ASIN Amplify, a free auto ungating tool that Leadgeek created to try to ease some of those selling restrictions for your account.
How to maintain good Amazon seller account health
Before you jump head-first into selling anything and everything you can get your hands on, it's important to consider the right way to flip those items. Hard and fast sales won't count for much without account longevity, so don't risk getting your selling account banned.
Here are a few tips to help prevent account issues from popping up:
Ensure the integrity of the items you're flipping by only selling the same condition. For instance, don't sell a used item as "new." Take into account the condition of the packaging as well, like dented corners or obviously-worn clothing items. It's advised only to sell products you'd be happy with receiving yourself.

Don't dropship. Dropshipping, or accepting a customer's order and fulfilling it through another source, is only acceptable if you're the seller of record. You also have to remove any packing slips, invoices, and external packaging that identifies another vendor before it's delivered the customer. In 99% of cases, it's probably not worth the headache, but if you're really interested in this method you can read up on Amazon's dropshipping policy .

Verify that the item you're purchasing matches the listing on Amazon. One complaint about a mismatched product can get you a negative seller review at best and a permanent suspension at worst. It's helpful to check that the Universal Product Code (UPC) matches one on Amazon. I recommend that you pass up on selling the product if you're not 100% sure it's a match in some other way.

It's okay to be King Dork when it comes to documentation

Document inventory thoroughly. When purchasing from a retailer, you're not going to get an invoice like you would with a distributor - you'll get a receipt. Even so, Amazon often accepts receipts if a dispute comes up about a product's authenticity. Pictures of the items showing UPCs and the condition your items were packaged in prior to shipment are helpful to have documented.

Source new inventory only from reputable retailers such as Walmart, Dillard's, REI, etc. A no-name store could be scamming payment information or selling fake items which put your entire business at risk. There are plenty of good products from reliable sources, so stay patient and don't compromise on the quality of goods you'll be delivering to customers.

Monitor your account health and don't let an issue go unchecked. Amazon is a company obsessed with metrics, so if you fail to respond to an authenticity claim, they'll possibly see it as an admission of fault. Respond promptly to any notice in your account with thorough documentation.

To reduce the risk of IP complaints against your account, check out IP Audit, a free, community-driven, and verified IP claim database created by Leadgeek.

Positive seller feedback is crucial for getting approved in restricted brands in categories, so cultivate it by disputing applicable negative reviews. Since Amazon fulfills FBA orders, they don't (and shouldn't) hold you accountable if a customer's item is late or damaged during transit. Although they might leave a low review on your seller account, you can appeal to have it automatically removed from your record.
Is Amazon arbitrage dead?
As many new sellers join the community, you may have heard some people say that Amazon arbitrage is dead. In my opinion, they're right in one sense - the old way of arbitrage is dead. But there's a new revitalization that's taking place and unlikely to slow down any time soon.
If you read about the stock shortages Amazon experienced during COVID at peak season in 2020 (and that was with 3,700 new Amazon sellers joining every day to help provide supply to their customer base), you know that demand is higher than ever. Exposure to Amazon's marketplace is increasing as people turn away from physical retailers to shop on the safety of the Internet.
At the same time, Amazon is reaching new customer demographics and international marketplaces , causing an unprecedented surge of interest to hit the marketplace. With inventory and supply lines still unpredictable due to COVID, countless new arbitrage opportunities are created daily. In fact, I'd argue that there's no better time than when Amazon first launched to get started.
So it's not dead, just different; and in many ways, it's more difficult, but better.
How much can beginners make selling on Amazon?
Before starting out on a project, it's a good idea to know if it's worth your time. With the right automation procedures in place, Amazon arbitrage is a good way to make recurring passive income as a side-gig.
Most commonly, Amazon arbitrage is a way for FBA sellers to supplement a primary source of income. It's important to set reasonable income expectations, since only a minority of sellers have been able to quit their job through through arbitrage alone; though a combination of arbitrage, wholesale, and private label selling can become full-time income.
With a low barrier to entry and not much overhead, you don't need a lot of capital to get started in arbitrage. Profit margins of ~15-30% are common for Amazon retail, and arbitrage is no exception.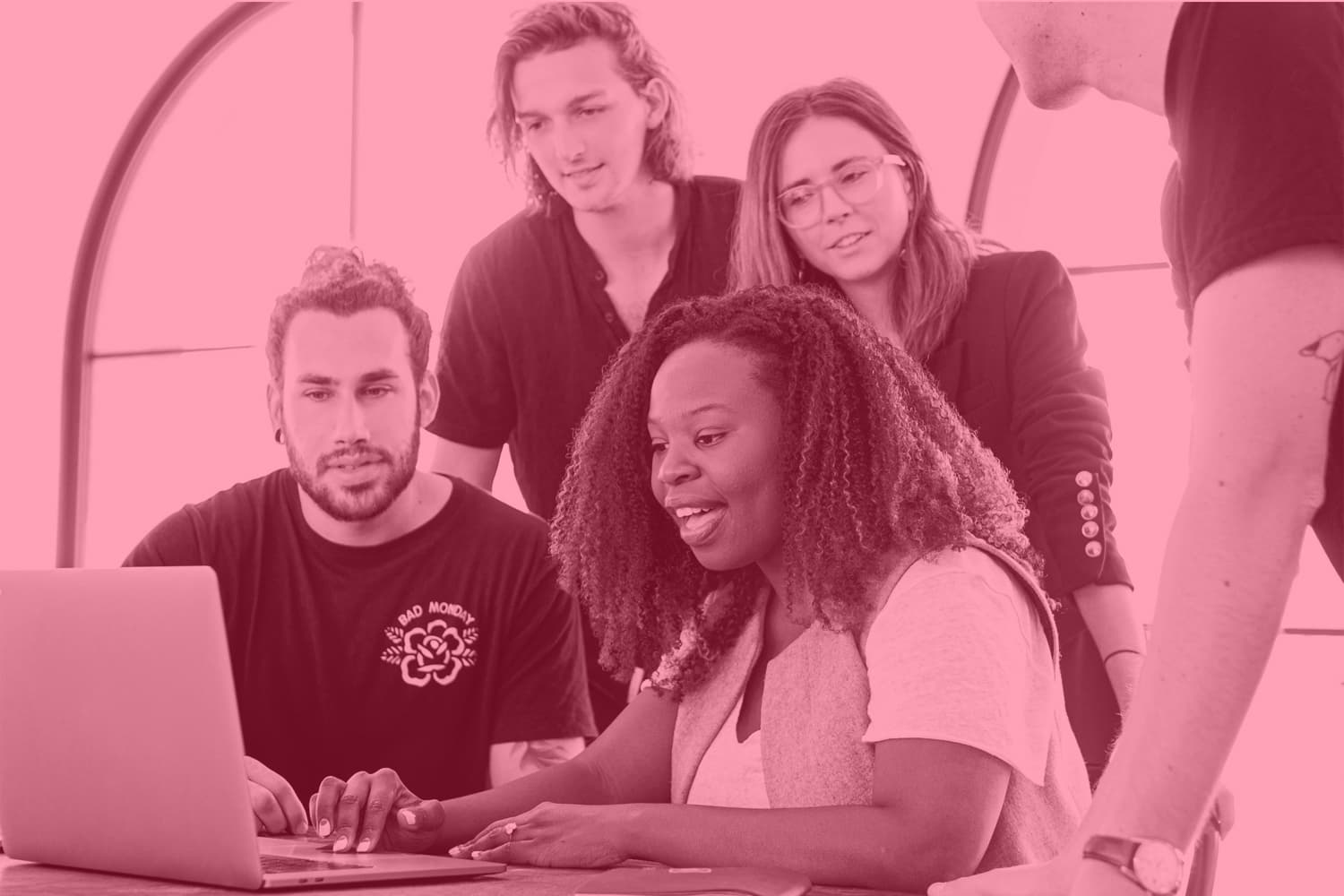 "Hey ya'll, let's stand around the computer and do some product research"
Thankfully, product research is the only bottleneck and it's fairly easy to gain momentum through high sales volume. Ultimately, how much you can make selling on Amazon depends on several factors, including:
The amount of your initial investment
The types of products you buy
The profitability criteria of those products
The throughput of your inventory
How quickly you can recoup costs and re-invest profits
Amazon arbitrage fees
While on the topic of income, let's cover the realistic costs associated with selling on Amazon. These fees aren't specific to arbitrage, rather they're included for anyone selling on the marketplace.
There are four main categories of fees:
Plan fees
Referral fees
Fulfillment fees
Shipping fees
For an up-to-date fee sheet, view the official Amazon seller pricing documentation .
Plan fees
The first type of fee comes up when registering for an Amazon seller account, when you're given the choice between an Individual or Professional plan. The Individual plan limits you to a maximum of 40 units sold per month and charges a per-item fee of $0.99.
The Professional plan costs $39.99 per month but doesn't have a per-item fee associated with it. With this option, you get:
No monthly volume cap
The ability to participate in the beauty, clothing, grocery, and health categories
Enhanced order management with reports
The ability to upload products in bulk
The power to advertise products (albeit rare with arbitrage)
Access to Amazon Marketplace Web Service's API
and most importantly: Buy Box eligibility
If you're just testing the waters and opt for the Individual plan, it's critical to note that you won't be eligible to win the Buy Box. This drastically cuts down on your ability to stay competitive with other sellers, since that's how 82% of Amazon sales are made.
If you're just testing the waters and opt for the Individual plan, it's critical to note that you won't be eligible to win the Buy Box.
Though more expensive up front, I recommend a Professional plan to maximize your ability to succeed. Without the Buy Box, you're simply competing at a disadvantage.
Referral fees
Amazon referral fees are paid on each item sold. The fee varies depending on the category that the product is in, but most calculate it as a percentage of the sale price with a minimum per-item fee of $0.30. Realistically, the referral fee usually comes out to be 15% of the sale price.
Some might see it as a monopolistic tax, but when you consider the investments made in infrastructure and personnel to allow a marketplace like Amazon to flourish, 15% seems like a small price to pay.
It's not unusual for businesses to take a cut from 3rd party sellers allowed on their marketplace. Apple, for instance, infamously took 30% from each transaction on the App store until it was recently reduced for smaller developers to 15%.
Starting, scaling, and managing a system like this on your own would cost a lot more than 15% per item - there's a reason why it took 9 years for Amazon to turn a profit .
Starting, scaling, and managing a system like this on your own would cost a lot more than 15% per item
Something to note is that referral fees fluctuate, so be sure to stay current on them.
Fulfillment fees
The FBA program charges a fee to take the burden of order fulfillment, product returns, and customer service off your shoulders. Put simply, you make the sales and Amazon handles everything else.
This optional (yet recommended) program allows your products to qualify for 2-day free shipping, which has become many consumer's expected delivery option . So important is easy, cheap shipping that 25% of people said they'd be willing to give up coffee for free shipping on all online orders .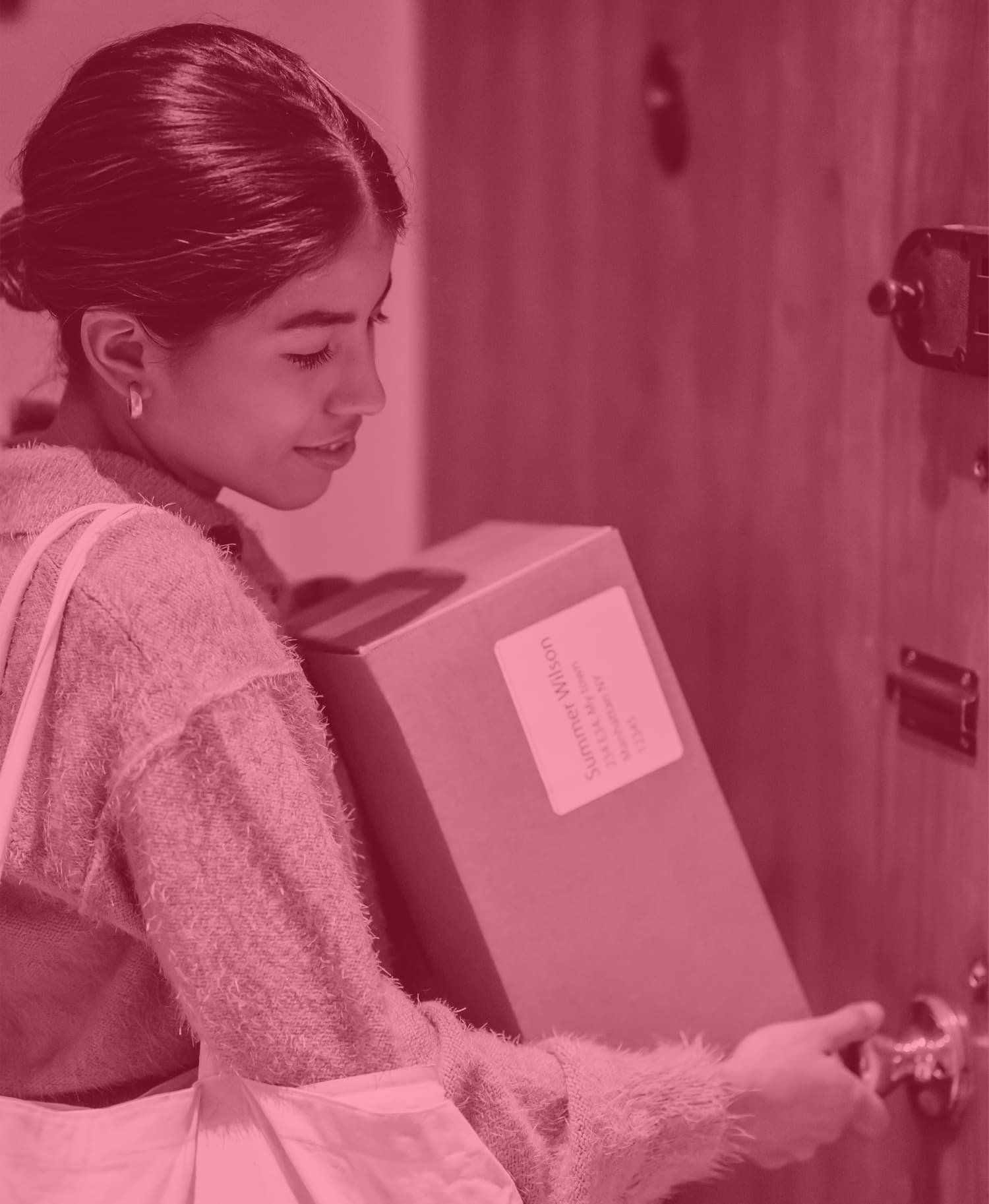 Someone thankful for Prime shipping, probably
Opting for FBA sharpens your competitive edge when it comes to the Buy Box as well. Order fulfillment is one of the primary factors considered when Amazon algorithmically determines which seller wins the Buy Box. Assuming all other variables are constant, a seller that offers faster, cheaper, and more reliable shipping is more likely to win.
Assuming all other variables are constant, a seller that offers faster, cheaper, and more reliable shipping is more likely to win.
Since Amazon would be fulfilling your orders in the FBA program, sellers who have opted in inherit Amazon's self-awarded perfect metrics. That means that your order fulfillment, deliverability, customer service, and other key metrics are impeccable. As a result, FBA sellers are much more competitive for the Buy Box than sellers who fulfill their own orders.
Like Referral fees, FBA fees are calculated on a per-item basis, but the fee calculation also takes into account the type, size, and weight of the product. As you might expect, the smaller and lighter a product is, the cheaper it is to deliver, and the less the Fulfillment fee will be.
The FBA rates include several classes of standard-sized inventory and an additional fee structure for over sized products. Generally, these fees come out to be an additional 10-15% of the sale price.
To most accurately estimate referral fees, Leadgeek exclusively uses the official FBA calculator to determine an item's profitability, and we suggest you do the same instead of relying on a 3rd party tool.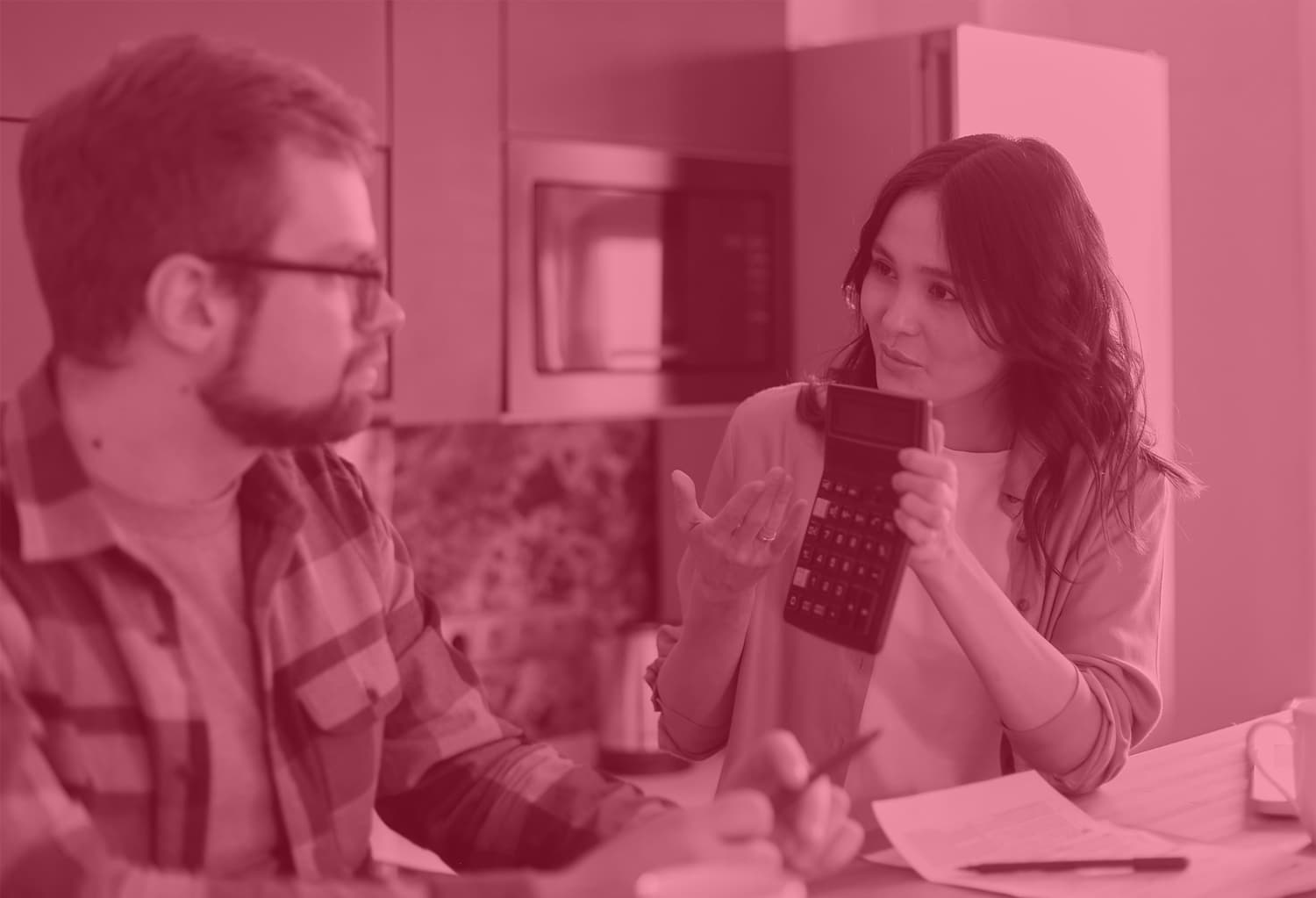 "Is this the official FBA calculator?"
Shipping fees
To understand shipping fees correctly, let's quickly cover the logistics of getting your products into a customer's hands with FBA.
With arbitrage, you'll be looking for products in retailers in-person or online. In person, there's obviously not extra expense to receive the item; if you're buying online, you'll likely qualify for free shipping.
Most reputable retailers offer free shipping on a minimum order (e.g. orders of $75+), or even 2-day free shipping to compete with Amazon. If this isn't the case with your source, that's an extra expense to take into account.
When you have the products, you'll need to ship them into an Amazon distribution center. To streamline their systems, Amazon doesn't allow you to ship directly from a retailer or drop things off to their warehouse yourself. Instead, they've partnered with UPS and FedEx to offer reduced shipping rates to their 3rd party sellers.
Thanks to these discounts, the average cost for shipping to a distribution center is ~$0.40-$0.50 per lb. Once you have your inventory prepped, simply take it to the nearest UPS or FedEx drop-off and you're set!
Tips for risk management
Like investing in stocks, bonds, and real estate, Amazon arbitrage has risk associated with it. The business thinker Peter Drucker said it best: "All profit is derived from risk."
"All profit is derived from risk" - Peter Drucker
The key to this process is to manage risk well, and like any business, your ability to earn is dependent on how fast you learn. You'll inevitably purchase items that stink, but how you react to those mistakes will determine your success.
Before you get carried away I'd recommend starting out slow and methodically. In practice, this looks like: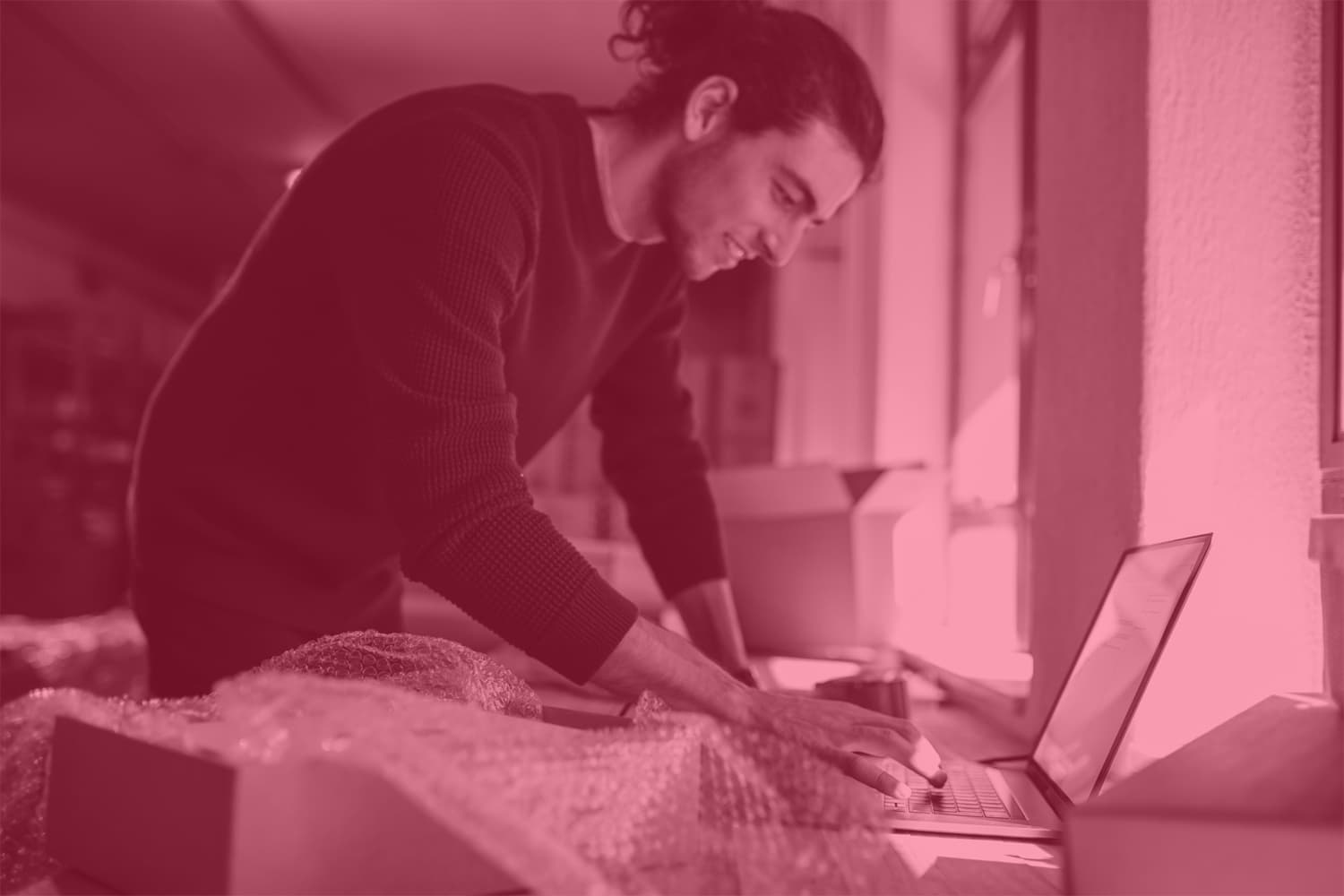 Small batches of inventory are good to start out with
Try purchasing only a few units of an item that passes your criteria and analysis. Buying a trial run of 5-10 units before committing to a larger purchase (50+ units) ensures that the item is proven to sell.
Check if your retailer has an extended return policy. It's not unheard of to recall inventory from Amazon's warehouse and return it to the retailer for a full refund.
Learn how to read a Keepa graph and analyze historical trends in the product. Check for seasonality, expected lulls in sales, or a higher price due to decreased supply.
What to arbitrage on Amazon?
The question of what to sell on Amazon is pretty broad. First, the best kinds of products to sell on Amazon are the products you can sell on Amazon. The aforementioned product restrictions will be a hurdle to get over when you first start.
Next, you'll want to strongly consider only flipping products with a strong sales history. There's no reason why historic data would lead you astray when evaluating profitable products, and disregarding this information is risky.
Lastly, a nice-to-have in a product is that there wouldn't be much competition from other sellers. One way to do this is to purchase inventory with a limited-time promo code from the retailer. If a product is only profitable to flip during a short window, you can retain near-exclusive access to selling that item.
The best types of products to arbitrage on Amazon
Of the 27+ categories on Amazon, the ones most often arbitraged are:
Home & kitchen
Toys & games
Beauty & personal care
Office supplies
Grocery
Clothes, shoes, and accessories
Pet supplies
Sports & outdoors
Tools & home improvement
Books
There are profitable products in all of these categories, but here are a few big-picture concepts to keep in mind:
Stay ahead of trends/seasonality. Some products experience peak sales in a macro or micro trend. For instance, COVID has resulted in increased demand for puzzles, hand sanitizer, and pool floats (a macro trend) and Halloween causes bulk bags of candy to spike each year (a micro trend). Pro tip: Be wary flipping non-perishable seasonal products that someone would use once (i.e. costumes, artificial Christmas trees, etc) as these items often get returned used after the season is over.
Look for discontinued or limited edition products. Since there's a finite supply in circulation, many consumers are willing to pay extra for items like collector's action figures, hard-to-find snacks, candles in their favorite scent, or a special makeup palette.
Fill the gap in supply by periodically checking if an item that's usually out of stock item from a retailer has been replenished. Toys, beauty products, and groceries that are in high demand can be flipped consistently and indefinitely.
Wrapping up… what's next?
Now you have a solid, fundamental understanding of Amazon arbitrage. It's is alive and well, ready to be side-hustled. New flips can be found every day, even every hour. The opportunity is there, but it takes work to uncover diamonds in the rough.
Check out IP Audit or ASIN Amplify to support your Amazon selling. These are always-free tools that you can use to protect and augment your selling account.
So get out there and flip some stuff!